The scouts were really hoping to build snow shelters this winter, but Mother Nature had other ideas! Despite the complete lack of snow in NH, there was plenty of cold and the scouts had a great time exploring Camp Wah-Tut-Ca and took a nice long hike checking out the surrounding area. They also learned how to make hiking stoves, saw lots of animal tracks, checked out some cool cliffs and had a great camp fire. A great time was had by all, even if there were some sore feet!


Many of the older scouts have also pretty well finished up Camping and Citizenship in the Community merit badges, and most of the troop is currently working on Citizenship in the Nation.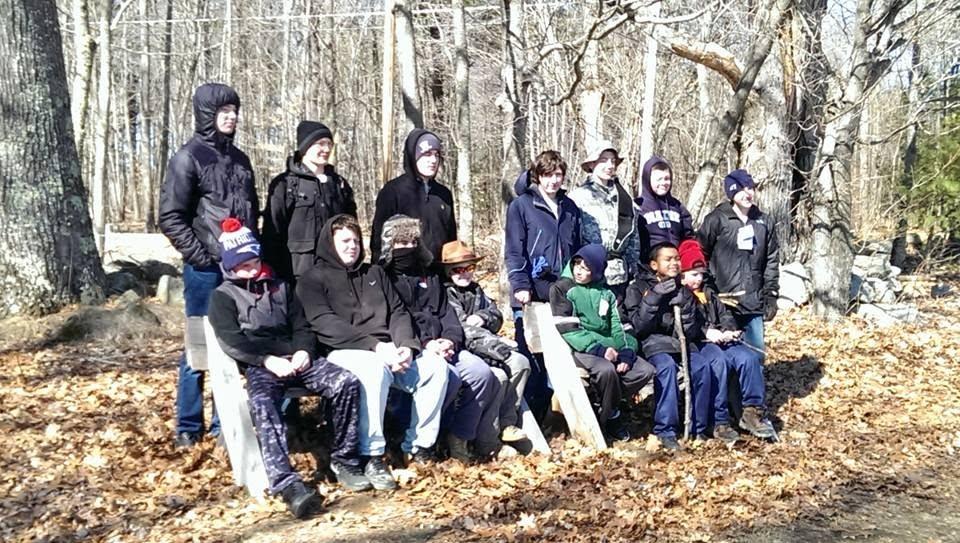 Troop 6's "5-mile hike" at Wah-Tut-Ca in NH during the March camp out.
 
Next up is an overnight hike to the Zealand Falls AMC hut in April, camping at the New England Dragway in May, and a trip to West Point in NY in June.


Our next bottle drive is April 9th from 9-12 in Labrecque Field parking lot. Please consider donating your soda and beer bottles to us rather than tossing them in your recycling. As our Troop grows, the money we earn is being spread thinner and thinner and we really want to continue to run a program where all the activities can be paid for through the boys fundraising efforts. Please feel free to call if you need a pick up!


Yours in Scouting,
Rob Gordon, Troop 6 Scoutmaster
Categories: None