The boys of Troop 6 have been pretty busy lately! We have spent a lot of time working on advancement, figuring out patrol structures, sorting out and organizing our gear, and generally getting our plan together for the year. We took a break from all that and spent a fun weekend up in Woodstock, NH, where the boys hiked, climbed, built shelters, and enjoyed the great outdoors. The weather was cool but nice on Saturday, but two teams of scouts had their wilderness survival shelters thoroughly tested when the rain came that night! Everyone survived and had some great memories to boot. We also hiked to a wonderful lookout spot and were able to see all the way into Franconia Notch and the foliage was beautiful! Overall, it was a great weekend for everyone.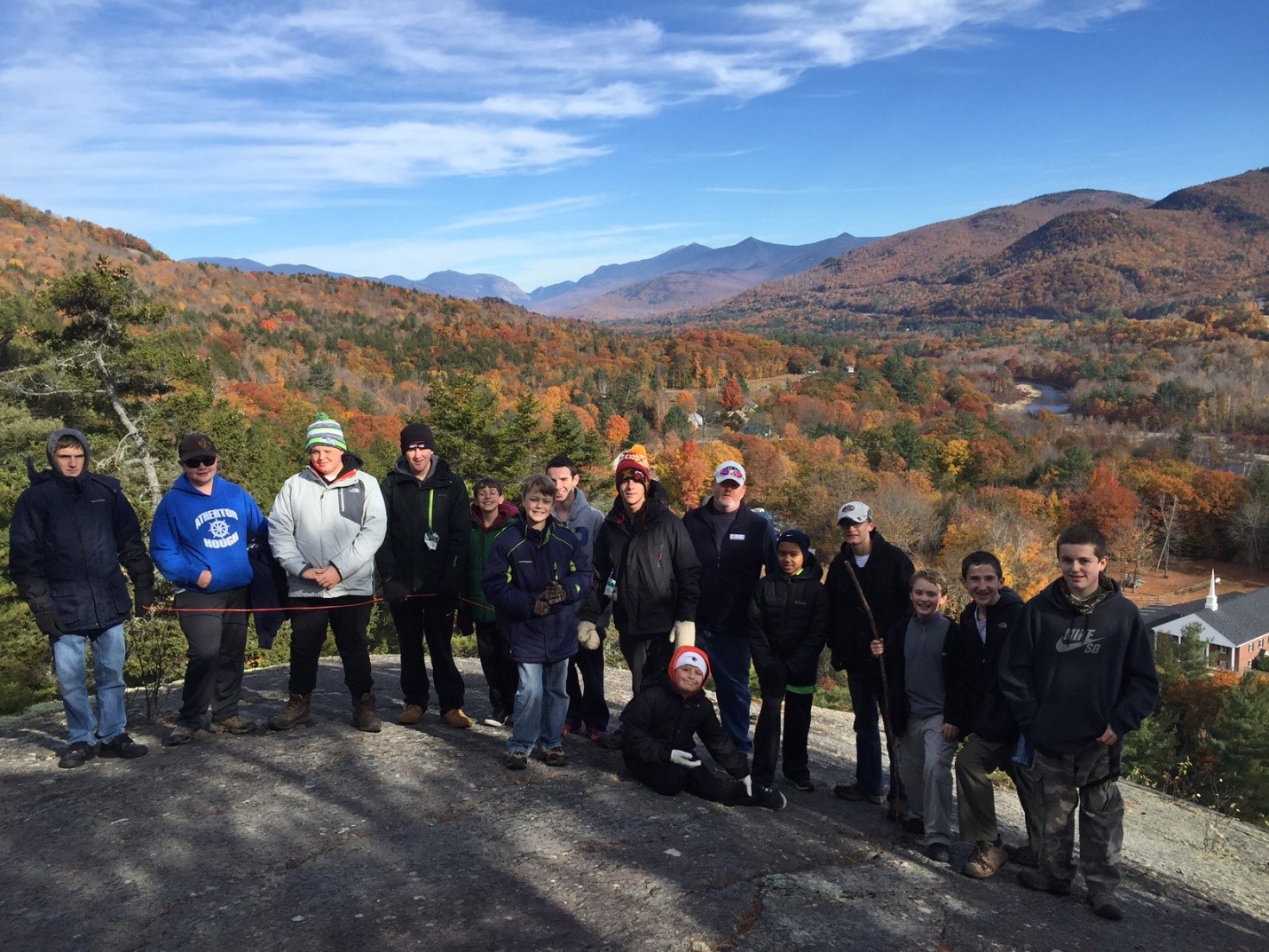 We have also been working on our 7' tall trebuchet and are all ready for our big Punkin Chunkin fundraiser. In mid October, we laid siege to Labrecque Field and did some test firing and we were able to launch a gallon water jug (8lbs) over 130 feet! Hopefully, we will have lots of pictures to share next month!


We are also continuing our work on Personal Fitness Merit Badge, community service projects, general scout skills, and we will be starting Citizenship Merit Badges soon. There is lots going on, but we are always open to new scouts and the fall is the best time to join! Scouting is open to all boys from Grade 6 to age 18, and we try to foster good citizenship, community service, life skills, and a strong love of the outdoors while having a heck of a lot of fun along the way! Parents are welcome to contact me, Rob Gordon, rpgordon@comcast.net at any time if you have questions, or feel free to stop down to the Houghs Neck Congregational Church on Monday nights from 7-8:30PM.


Our next bottle drive is November 14th from 9-12 in Labrecque Field parking lot, and will continue to be the second Saturday of every month. Please remember that the bottle drives are our main means of fundraising for the Troop, and we really appreciate your contributions. Please feel free to call if you need a pick up!


Yours in Scouting,
Rob Gordon, Troop 6 Scoutmaster
Categories: None